PRODUCTS
ABOUT HUNG TA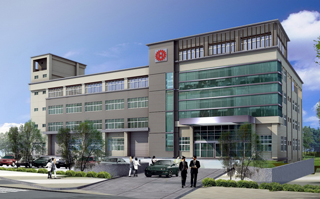 HUNG TA INSTRUMENT CO., LTD.,
a pioneer in manufacturing quality control instruments, was founded in September, 1975. We were the first manufacturer of a full range testing and inspecting equipment in Taiwan.
For meeting our company strict policy of reliability, tenacity of purpose, and the best after sales service, our CAD-CAM and R&D center is fully equipped to ensure products with cutting edge, designed with state of art know-how. In order to comply with worldwide requirements of quality control management, our R&D department has spared no effort in developing more than 1000 types of reliable and high quality testing instruments. Moreover, we've strived to perfect our quality management system, and since have been given the accreditation of ISO9002 and ISO9001 in 1997 and 1998 accordingly.
Our range of testing equipment is suitable for the quality control of products in various fields including rubber, plastic, footwear manufacturing, paper and pulp industries, machinery and hardware, construction industries, automobile and motorcycle parts, electric wire and cable. They meet the needs of testing products such as automobiles, motorcycles, tennis rackets, golf clubs, hardware items, reinforced concrete, bridge materials, optic fiber cable, textiles, dyeing and finishing. The range also includes a wide range of environmental testing chambers.

In the year 1998, owing to the high-flying consciousness of global environmental protection, the department of environment protection engineering was established in order to mutually protect the only green earth we have.All the new products involved include various incinerators, clean rooms and the specific dust-free room for the industry of semi-conductors. If added with the environmental testing chambers we already have, it becomes a strong team for protecting the fragile environment we live and the only globe we own.

We are proud to be the first Force Calibration Laboratory approved by Chinese National Laboratory Accreditation (CNLA, ISO Guide 25), Reference No. CNLA-ZL90275, Registration No.0002. And we are licensed to issue certificates of calibration, which are recognized by the government.